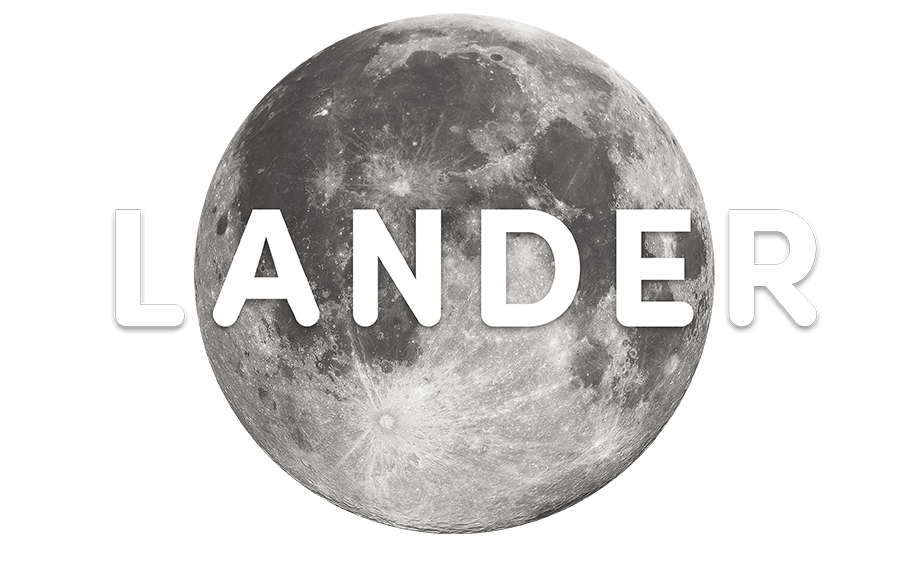 Don't let them tell you it's impossible.
We make dreams happen, and we have a blast doing it. We are new media experts.
…and scroll if you want the details.
▽
What does Lander do?
We do a lot of cool things, but the details don't matter. What matters is your success.
Want your business on national news? Our aerial footage for a client was featured on CBS 60 Minutes recently.
Want 20,000 local, targeted customers to learn about your event in a single day with a viral Facebook video? We did that, too.
Want to send your project to the moon? We're not at liberty to discuss that client, and we can neither confirm nor deny that was our doing.
You need a bigger audience, more clients, more revenue, and more dance parties. We can help with at least three of those things.
If you like that, you'll like Lander:
And we like you! You can explore our featured projects below for some of our favorite recent work.
If you're ready to make something great together, scroll to the bottom of this page. Let's collaborate.
Services
We use tools and techniques of all kinds: photography, cinematography, timelapses, virtual reality, 360 videos, lifelike digital architecture visualizations, social media strategy consulting, web and graphic design, model rocketry, drone racing, and more.
Whether you want breathtaking print magazine ads or lit snapchat stories, we'll put some of the coolest tech in the world to work with data-driven expertise and proven media strategies to make sure your project soars right past whatever goals you want to set.
Aerial Imagery
Timelapse
Online Video
Photography
VR & 360
Social Media Strategy
Ad Targeting
Audience Growth
Email Automation
Branding and Voice
Web & Graphic Design
Digital Rendering
Special Effects
Motion Graphics
Title Design
Translation? We'll figure out how to tell your story in a way that's too amazing to ignore.
If you've read this far, there's a good chance you represent the kind of company we'd like to partner with long term. We want to help you tell the story of our city in a more beautiful way.
Sign up now to get first access to an amazing stock collection of Colorado Springs images.
Get in touch
---
31 N Tejon St.
Colorado Springs, CO 80903
2828 Donald Douglas Loop N, Hangar 8, Santa Monica, CA 90405
520 West 43rd Street.
New York City, NY 10036
Email Inquiries
[email protected]

Daytime Phone
+1 719 330 8533

Or Click The Magic
Pre-Typed-Email Button:
Press For Magic